We always protect client's
interests!

The Phillips Law Offices, LLC is a team of Greenbelt, Maryland and Saugus, Massachusetts bankruptcy lawyers helping consumer eliminate their credit card debt and removing judgment and tax liens from their homes.  We have years of experience in both jurisdictions of Maryland and Massachusetts bankruptcy courts working as effective attorneys providing compassionate services and education of debt relief law to all of our legal clients.  Our number one priority is our clients.   All of our attorneys are well educated, experienced and dedicated.  We take pride in making your experience with Phillips Law Offices about you, the client.   Our experienced attorneys know that not everyone's situation fits into a box.  The Partners at our law firm also know that the key to a successful legal case is a full understanding of our client's expectations.  We want to listen and understand what our clients are facing; ensure that our clients understand the law that applies to their situation; provide the options that are available in a particular situation; and understand exactly what options our clients want to exercise.
our principles
1.
Every Client is Unique
Legal situations are life situations and should not be put into a system that works only for the firm. We approach each case individually and independent of any firm process. After all, the legal matters clients are facing are already subject to the confines of the legal process. Clients should not be restricted in how they are treated in their legal representation.
2.
Practice areas
We represents clients in four main legal practice areas, individual bankruptcy, corporate bankruptcy, stopping foreclosures, stopping tax liens. Our law firm is structured into divisions to ensure effective representation and simple structure to ensure our client's needs are met in any situation.
3.
The devil is in the details
The Phillips law offices is a different kind of firm and we like that fact. We handle consumer to corporate bankruptcy cases, as well as personal injury and social security disability matters. All cases are handled with the same care and compassion. If you want to be seen as an individual and not just a case file, then then Phillips Law Offices is the right choice for you.
Our mission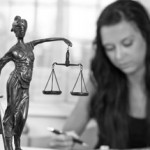 Help eliminate debt to achieve a fresh start on finances.
We believe that no one gets themselves into debt problems because they intended to, but rather, it is simply a fact of life.  Sometimes, divorce, loss of a job, illness or another reason causes people to fall behind on bills, and it is our firm's mission to help people when this occurs to restructure and get a fresh start to move forward with their lives.